Asian debut for Sustainable Cosmetics Summit deemed a success
Market for sustainable and green cosmetics shows potential in Asia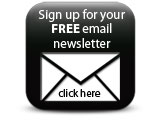 Organic Monitor's first Asian Sustainable Cosmetics Summit was hailed a success by organisers as it drew to a close in Hong Kong. Held from 7-8 November, the event attracted 120 delegates from across the Asia-Pacific region and focused on marketing and technical issues relating to sustainable cosmetics. Discussions included greenwashing and consumer confusion, the market in China, certification and green formulations.

The keynote speech, 'Building a Sustainable Future' was delivered by Leigh Kite, general manager, Comvita and touched on how she believed natural and organic cosmetics played an important role in the wider health and wellness movement.

Amarjit Sahota, Organic Monitor president meanwhile highlighted the wide number of sustainability initiatives already in the market but urged companies to go beyond reducing negatives and create positive impacts on the environment and social communities.

Alongside a session on best practices in sustainability, the conference examined formulating with green ingredients, with talks from AAK, Croda and BASF, while the third session focused on marketing and distribution innovations in the natural and organic cosmetic market, focusing on the lucrative Chinese market.

In addition to the conference, the summit organised two interactive workshops, which emphasised the technical and formulation issues associated with sustainable cosmetics. Alternatives to surfactants, emulsifiers and parabens were discussed, along with certification options. The second workshop looked at business opportunities in the natural cosmetics market and highlighted major market developments and leading trends.

The European edition of the Sustainable Cosmetics Summit takes place in Paris from 28-30 November. Visit www.sustainablecosmeticssummit.com for more information.


Companies