Asia Pacific, Latin America 'most promising' ingredients markets
The cosmetics ingredients market is showing no signs of slowing down
The cosmetics ingredients market is showing no signs of slowing down, according to a new market report compiled by Megha Dodke, Lead Analyst at Future Market Insights (FMI), Cosmetic Ingredients Market: Global Industry Analysis and Opportunity Assessment 2015-2025.
With the global demand for beauty products booming, the cosmetics ingredients market is also continuously evolving and expected to grow rapidly during the forecast period according to the report. Cosmetics business companies use more that 5,000 ingredients in the formulation and composition of cosmetics products.

"Companies are investing heavily and are entering into mergers and acquisitions to tap the cosmetic ingredient market potential globally" the report indicates. For example, "Sumitomo Group is expected to acquire active cosmetic ingredient business from Kyowa Hakko Europe GmbH in order to advance its cosmetic ingredient business in Europe."
However, the report cautions that varying regional regulations prohibiting the use of specific chemicals as ingredients pose an ongoing challenge for cosmetic ingredients manufacturers. In particular, to enter the European and North American markets, ingredients companies "needs to meet the stringent quality norms."
The Asia Pacific (notably China and India) and Latin America (led by Brazil and Mexico) ingredients markets will be the most promising for suppliers of ingredients, note the report's analysts, largely because of rapid urbanisation, changing lifestyles and increasing per capita income in those regions.
"Asia and Latin America are rich in natural resources that are used in cosmetics as ingredients, so the cost of sourcing the raw materials is low as compared to other regions," Dodke said to Cosmetics Business, adding that "various companies are actively shifting their manufacturing base to Asia and Latin America in order to cater to the growing demand of cosmetics in these regions. This, in turn, is anticipated to result in greater demand for various natural (botanical) and synthetic cosmetic ingredients in the region. The cost of labour is also low in these countries which gives cosmetics companies a key competitive edge when it comes to pricing their products. In Latin America, the trend is more towards developing natural cosmetic ingredients to promote the bio-trade."
When asked what advice the analysts would have for ingredients manufacturers, Dodke said that manufacturers should adopt a region-wise approach. "Regulatory bodies as well as preference for personal care products differ substantially from region to region. For instance, focusing more over natural and herbal ingredients in Latin America can prove to be beneficial for long-term sustainability of manufacturing. Similarly, rolling innovative and broad spectrum skin care ingredients in Asia Pacific can be a feasible strategy."
The report also addressed individual market sectors. Ingredients include surfactants, emulsifiers, antimicrobials, UV absorbers, emollients, conditioning polymers and other chemicals. The report's analysts expect surfactants - compounds that lower the surface tension between two liquids and act as detergents and emulsifiers - to continue dominating the market throughout the forecast period. The category with the highest expected growth rate between 2015 and 2025 is that of conditioning polymers, widely used in hair care solutions such as hair setting gels, shampoos, and conditioners".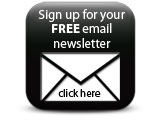 "One of the major reasons for the growth of conditioning polymers is increased availability of improved products for specific hair care needs," Dodke said to Cosmetics Business. "Ashland, Lubrizol, Dow Corning Corporation and BASF are some of the major players in rolling innovative products in the market for specific as well as broader usage of conditioning polymers. In addition, research shows that the use of polymer is as relevant in manufacturing skin care products as it is in hair care. The widening end-use applications of these polymers have increased its demand in the market substantially."
Featured Companies
See also