Ashland looks to at-home pamper trend with its 'dreamy textures' collection
The collection of four formulations delivers novel textures using nature-derived ingredients
Photo credit: Ashland
Speciality materials supplier Ashland is riding the at-home pamper wave with the launch of 'dreamy textures', a collection of four formulations delivering novel textures using nature-derived ingredients.
The formulations feature natrosol plus 330 CS and polysurf 67 CS HMHEC, which are natural derived rheology modifiers offering efficient thickening and improved emulsion stability, while enabling the creation of novel, playful textures.
The New Jersey-based company's lubrajel oil PF hydrogel, a nature-derived biodegradable moisturiser, adds sensory enhancement to the collection, while new Ashland launch nightessence biofunctional helps illuminate skin during sleep.
The four formulations in the line include Beauty sleep gel cream, which has a luxurious yet fresh quick-vanishing texture; Counting sheep butter-in-gel, an innovative texture that transforms into a smooth cream; Resetting lunar mask, a novel cream texture that resets to a smooth surface after each use and has a velvety skin feel; and Dream renewing butter, whose buttery texture melts upon contact with the skin leaving a powdery finish.
Denise Costrini, Global Marketing Manager, Hair and Skin Care at Ashland, commented: "Covid-19 has definitely impacted consumer beauty behaviours.
"Hairstyling and make up usage have declined while consumers largely stay at home, however, pampering beauty product usage has increased."
"Using a face mask hits the top of the home pampering activity list, along with home facials, deep conditioning hair and taking long baths.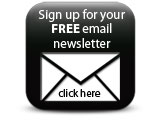 "The novel dreamy textures formulation collection will engage consumers with fun, playful textures that have unique sensations," Costrini added.
Featured Companies