Art & Fragrance completes Lalique restructure and announces strong results for 2009
Group reports a 4% year on year increase in sales in 2009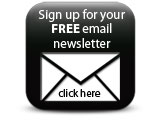 Art & Fragrance has reported a 4% year on year increase in sales to CHF42.7m in 2009 as well as a threefold increase in earnings before interest and taxes.

The group, whose brands include Jaguar Fragrances and the recently acquired Lalique Parfums, also announced the completion of the restructuring and realignment of Lalique. Despite these restructuring costs reaching CHF3.0m, net group loss decreased considerably year on year to CHF1.3m.

According to Art & Fragrance, all of its businesses enjoyed an increase in sales between 2008 and 2009 save Parfums Grès, which suffered a 3% sales decline. The group also added a new brand, Nikki Beach, to its portfolio in the year under review.


Companies