Are you looking for innovative and sustainable produced active ingredients?
High quality plant extracts from in vitro produced cells such as plant stem cells
In vitro Plant-tech produces high quality plant extracts from in vitro produced cells such as plant stem cells. The plant choice has a big impact on extract properties and effectiveness. We therefore perform a science based plant selection to ensure the highest effectiveness.
Our cell lines
Our research and development team has developed plant stem cell lines from plants with a traditional use within skin care, wound healing and health beneficial properties, and is continuously working with establishment of new cell lines. Some of our in-house cell lines are: roseroot, greater plantain, milk thistle and evening primrose.
Contract manufacturing services
We also act as a contract manufacturing organisation. The contract assignments are client exclusive and customised according to the requests of our clients. For these assignments the developed cell lines are owned by the client.
In vitro Plant-tech is a research derived company. We are specialists in the plant cell culture technology with over 20 years of experience, and have broad knowledge within the field. Our quest is to always be in the front of research, as well as to find the ultimate solutions to the requirements of our clients. We produce extracts, dried and fresh in vitro produced customised plant raw material. Our plant raw material is uniform, free from pests and hazardous chemicals. The cultivation platform is entirely GMO-free.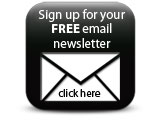 Visit In vitro Plant-tech AB at in-cosmetics Paris, 2016 - Hall 1, Stand B46
Featured Companies