AqStar M1: The Naturally-derived Solution for High Performance Emulsification
AqStar M1 is an exciting, flexible solution to the formulators' quest for high-performing emulsification systems that are aesthetically distinctive.
A naturally-derived alternative to synthetics, AqStar M1 is ISO 16128, non-genetically modified and provides the formulation flexibility to produce a wide range of oil-in-water emulsion formulations for hand, face, and body products with characteristics of water-in-oil performance.
With distinctive aesthetics, AqStar M1 offers consistent and easy coverage on the skin with no stickiness, glossy oil-in-water emulsions, and formulations that flow but do not drip.
The formulations dispense well from pumps, airless pumps, tubes or bottles - some can even be sprayed.
AqStar M1 accommodates polar and non-polar emollients of any Hydrophile-Lipophile Balance (HLB) requirement, as well as challenging aqueous ingredients (including extracts and preservatives) across a wide pH range. It also produces highly stable formulations with high levels of inorganic pigments and particulates.
AqStar M1 and AqBit, the core chemistry underlying AqStar M1, have both been awarded Cradle to Cradle Platinum level Material Health Certificates (MHCs). The MHC, issued by the Cradle to Cradle Products Innovation Institute, uses the material health assessment methodology of the Cradle to Cradle Certified Product Standard to demonstrate that companies know the chemical ingredients of every material in a product and optimise towards safer materials.
The Platinum level of certification represents the highest level of the Material Health Certificate.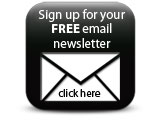 Aqstar is brought to market by Aqdot, a Cambridge, UK-based supramolecular chemistry company, and distributed in the EU by Grolman.
Companies