Aptar unveils Sierra dispensing solution
Aptar has launched Sierra, its new inverted pouch dispensing solution for the STANDCAP Pouch.
The innovation aims to 'bring differentiation and increased functionality to the market'.
The new packaging format is said to offer heightened shelf visibility for brands and a superior packaging experience for consumers.
The package provides 99% product evacuation, and eliminates the need for utensils, creating less mess when dispensing.
The closure and pouch has been designed to make this package easy and convenient to store.
The STANDCAP Pouch is a great solution can be used for beauty and home products such as lotions, shampoos, conditioners and sun care.
The Sierra closure features a flip-lid with a customisable SimpliSqueeze valve, which provides controlled dispensing and a clean product cut off.
The closure is designed to allow for convenient, one-handed opening and closing and offers stability for the entire package.
To give customers access to this turnkey solution, Aptar has partnered with Glenroy as the premade pouch supplier.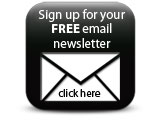 Glenroy leverages Volpak's converting technology to deliver STANDCAP as a premade pouch, and Viking Masek as the provider of fill and seal equipment.
Companies