Aptar realigns under Beauty + Home banner
Airlessystems, Emsar, Indigo by Valois, Pfeiffer, Seaquist Closures, Seaquist Perfect Dispensing and Valois realign under the Aptar Beauty + Home brand name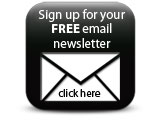 Airlessystems, Emsar, Indigo by Valois, Pfeiffer, Seaquist Closures, Seaquist Perfect Dispensing and Valois announce the realignment of their business lines under the common brand name Aptar Beauty + Home. These companies have belonged to the Aptar Group for many years but Aptar is now undergoing a strategic realignment of its business lines to focus on three main market segments: Aptar Beauty + Home, Aptar Food + Beverage and Aptar Pharma.

Peter Pfeiffer, president and ceo of the Aptar Group comments: "We have always been committed to better serving our customers, by continuously striving to keep abreast of their expectations, and by staying a step ahead of market developments. By realigning our businesses in a way that is completely market focused, we will make it even easier for customers to do business with us and will be able to offer our full product range in each of our three segments. This new milestone will help secure our long-term growth and reinforce our position as a global leader in our industry".

Aptar Beauty + Home will gradually get underway in 2010 and is scheduled to be up and running by early 2011. The aim is to improve the ability to identify customer needs and expectations and to rapidly turn them into new, tailored, innovative types of distribution system.

Production and sales will be organised on a regional basis with the backing of global development teams. Aptar says this will help increase responsiveness and boost innovation, improving customer relations by providing an extended, innovative range of products and services under the new brand name.


Companies