Aptar makes mini atomisers for Cacharel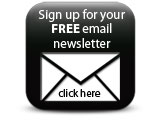 For Cacharel's new Jellies collection of handbag sized fragrances Aptar beauty + home has created handbag sized 20ml atomisers designed to look like sticks of rock. The atomisers include an all-white version of Aptar's Rainbow pump – a plastic variant of its VP4 Seal Tight – to show off the scents' colourful packaging. They also feature matching caps.

The Jellies collection features the L'Oréal-owned brand's Anaïs Anaïs, Amor Amor, Amor Amor Tentation, Scarlett and Noa scents.
Companies