Aptar collaborates with Mugler for Angel Etoile Des Reves
Available in 100ml, the scent contains notes of bergamot, praline, patchouli, vanilla and white musk
Fragrance dispensing solution provider Aptar Beauty + Home has worked with Mugler to create the Angel Etoile Des Reves bottle.
The new edp has been designed for an evening occasion with notes of bergamot, praline, patchouli, vanilla and white musk.
"The bulb atomiser from Aptar Beauty + Home really appealed to us for this new, intimate night time ritual inspired by the boudoir traditions," said Marine Motola-Eychenne, Angel Etoile des Rêves Product Manager.
Available in 100ml, Aptar Beauty + Home says it aimed for the bulb atomiser to reflect the spirit of Mugler.
Angel Etoile Des Reves bottle
Aptar Beauty + Home has a strong track record of working with high-profile brands on packaging solutions. Last year, the company was selected by Cha Ling and Lionel de Benetti to package new launches.
Despite consistent contracts, however, AptarGroup struggled financially in its last quarter.
The Mugler collaboration was announced as AptarGroup reported a decrease in its fourth quarter sales in 2016 by 1%.
The dip was led by the beauty and home segment as total revenue dropped 4% year-on-year to $290.4m.
It has also been reported that company Director Peter Pfeiffer sold 12% of the company's shares last week.
According to the Daily Herald CEO Stephen Hagge, who retired at the end of the last quarter, attributed the sales decline to challenges in the home and health market.
He was succeeded by Stephan Tanda last month.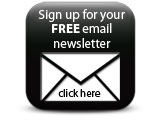 "We will face some degree of uncertainty as various political environments shift and settle, but we will remain focused on our customers and end consumers in order to drive new technologies to market," Tanda said to the Daily Herald.
Companies