Aptar Beauty + Home packs first Lionel de Benetti product
De Benetti was the General Manager of the Clarins research laboratories
Aptar Beauty + Home, part of the Aptar Group, was tasked with creating the packaging for Lionel de Benetti's first skin care product.
De Benetti was the General Manager of the Clarins research laboratories before he decided to create his own beauty line. Due to the high levels of active ingredients, susceptible to oxidisation, the pump bottle features an airless container. The product is held inside a 40ml version of Aptar's Irresistible packaging range.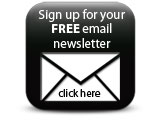 De Benetti said: "This facial skin care product requires an airless container to ensure that the product does not come into contact with an atmosphere where oxidisation is possible. The tests carried out by Aptar Beauty + Home have convinced me that its dispensing system will protect it from any risk of contamination."
Companies