AptarGroup publishes 2015 sustainability report
Company generated 55% of sales in Beauty + Home segment of the business
AptarGroup, a company that provides packaging solutions for the beauty and personal care markets, as well as health and food, has released its 2015 Corporate Sustainability Report.
The report highlighted some of AptarGroup's key achievements in 2015, which included gaining 17 landfill-free certifications and an investment of 3% of its revenue in R&D.
The company, which generated 55% of sales in the Beauty + Home segment in 2015, generated $2317m in core sales in the full year. For the first time, AptarGroup used a new scorecard to measure and communicate its corporate sustainability progress. The scorecard comprises six key elements: environment/energy, labour, compliance/risk, product responsibility, engaging with suppliers and stakeholder engagement.
Beside each element, AptarGroup wrote a description of criteria and custom measurements for tracking each of the issues the company aims to focus on through to 2018. This list was then used throughout the report to highlight the company's progress and goals met.
The report itself was split into three sections: Our People, Our Planet and Our Product. AptarGroup acknowledged that is biggest asset is its people, with the diversity of its workforce being one of its key strengths. The company is pushing forwards with the number of women in leadership positions and today three of Aptar's ten Directors are women.
When looking at sustaining the planet, Aptar emphasised the importance of respecting the environment and conserving natural resources. The company noted that in 2015, six of its sites in France and three in Germany bought renewable energy, while contracts exist for other Aptar sites to begin buying renewable energy in 2016 and 2017.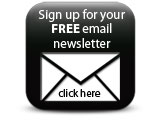 Meanwhile, in its product section, Aptar noted that it is using the world's expertise to innovate in the packaging sector. In 2015, Aptar began trialling bioresins and post-consumer resins in Europe and the US as part of its sustainable materials investigations. Aptar also held its first Global Supplier Summit in March 2015, with 180 people attending including 140 suppliers. Aptar listed some of its new launches in 2015, which include: a line of baby care products for baby care brand Pom Pom; the HiFlow Airless pump; and fine mist spray technology for FOGG deodorant.
Companies