Annemarie Börlind chooses Albéa PCR tube for its new men's care series
The MEN series include several grooming products including a 2-in-1 cleanser
Annemarie Börlind – Natural Beauty, the German natural cosmetics brand, introduces a new product range called MEN, dedicated to grooming. Its new men's care series MEN use many special ingredients such as gin and natural taurine.
The products also have environmentally friendly packaging in line with Annemarie Börlind sustainable commitment. The tubes are made of PCR (Post-Consumer Recycled) material which is recycled plastic.
"With the environmentally friendly packaging we want to protect our most important asset - nature", says Robin Bielefeld, Head of Purchasing at Börlind GmbH.
The MEN series include several grooming products including a 2-in-1 cleanser face and body tube and eye cream tube, both made from PCR.
The brand has chosen the PCR Ultimate reference from Albéa which integrates in the sleeve a mix between PCR and a bio-sourced material.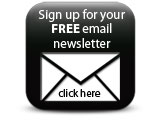 This is the first time Annemarie Börlind brand uses PCR in her cosmetic beauty range. Albéa is so thrilled to partner with Annemarie Börlind on her first MEN care series made of sustainable material.
Featured Companies