Anatome harnesses plant power from new wellness collection
Using natural and organic ingredients the brand is helping support customers' mental and physical health
Beauty brand anatomē is helping customers improve their mental and physical wellbeing with a new range of beauty products.
Available now, its Body + Recovery collection features body scrubs, shower gels, muscle and massage oils, foot balms, bath salts and a selection of five oil based soaps.
The products are blended by hand using natural and organic ingredients from sustainably sourced harvests.
Ingredients include: apricot, mint, chamomile, shea butter, tea tree, jojoba, peppermint and lavender.
The brand is the brainchild of Brendon Murdock and has opened two London based store in 2018, one in the capital's Piccadilly area and another in Shoreditch.
The products are available to purchase via anatome.co.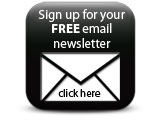 Companies