Amazon muscles into digital subscription selling
E-commerce giant launches new service for businesses offering subscriptions to products online
© Amazon/Creativebug
Amazon has made a move into the digital subscription market with the launch of Subscribe with Amazon.
The platform allows companies and businesses to showcase their digital subscription products via a customisable page hosted on Amazon's website.
Amazon explained that the 'self-service subscription marketplace' will provide businesses with the ability to reach millions of its customers via targeted audience exposure, namely search and recommendation features.
What does Amazon get out of it? The e-commerce giant will benefit from a 30% cut of revenue in the first year, and then 15% earned afterwards, according to Digiday UK.
So far, the service is being utilised by companies predominantly in the publishing, education and movie/TV industries, however, lifestyle is also a primary category.
Creativebug is an art and craft classes provider. It runs a Homemade Apothecary class, which consumers can follow to learn how to make their own lip balm, facial oil and deodorant.
The company is one of the first lifestyle businesses to make use of Subscribe with Amazon.
Julie Roehm, Creativebug Co-Founder, said: "Selling on Subscribe with Amazon gave us a whole new channel to reach new customers.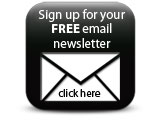 "The integration process for joining the marketplace was easy. The step-by-step integration guide gave us a checklist of everything we needed to do, and the sample seller account let us see what to expect before we even started."
Companies