Aluminium aerosol containers business enjoys double figure growth
Increased demand for aluminium packaging leads to boom in feedstock prices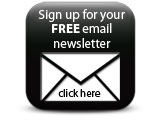 The International Organisation of Aluminium Aerosol Container Manufacturers (AEROBAL) has reported that the production of aluminium aerosol cans by its member companies – which account for over 70% of the market – grew 15% in the first half of 2010 to around two billion units.

While 2009 saw strong demand from Asia and South America compensate for volume losses in Europe, shipments in Europe have risen nearly 17% in 2010 thanks to increased customer demand. AEROBAL president Florian Nussbaum attributed growth to "an increase in the number of re-launches and promotions by large clients coupled with the continuing trend to shaped cans".


However, this boom in development has gone hand in hand with significant price increases for raw materials and other bought-in products including aluminium, lacquers, inks and transport services. While Germany's aluminium aerosol can manufacture grew 30%, according to the German Aluminium Association (GDA), the industry in this region is suffering due to enormous price hikes. As Monika Kopra-Schäfer, chair of the GDA's tubes, cans and extrusions division, explained: "The price of slugs does not only reflect the price of aluminium on the London Metal Exchange; it also contains components such as premiums for insurance and transport and the margin for converting the aluminium into slugs. There have been significant price increases here in recent months and these have been clearly felt by the sector.
"The sector needs adequate margins in order to continue being capable of investing and remaining competitive," Kopra-Schäfer added.
Companies