Almay axes 'Simply American' tagline after complaints
Revlon was accused of false advertising by a US watchdog
Relvon has dramatically changed the marketing campaigns for its Almay brand six weeks after an advertising watchdog accused the company of 'false advertising'.
The brand has ditched its 'Almay Simply American' tagline, opting instead for: 'Almay The American Look'. The change comes after truthinadvertising.org (TINA.org) revealed that more than 95% of the cosmetics line failed to meet the legal standard for a 'Made in the USA' claim.
Almays Slogan Gets a Makeover After Ad Watchdog TINA.org Files Complaint
TINA.org lodged a complain the the USA's state and federal regulators on 20 May for violating USA advertising standards. At the time Revlon denied that the campaign was deceptive. Zoe Schepps, PR Manager for Almay, said: "While we make no claims in our advertising beyond the style our products offer, Almay's Simply American campaign complies with the Federal Trade Commission's (FTC) rules regarding 'Made in the USA'."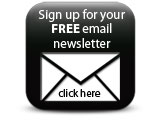 However, the company now appears to have quietly changed its online marketing and TINA.org has welcomed the move. Bonnie Patten, Executive Director at TINA.org, said: "Revlon has done the right thing in changing its Almay slogan, and in doing so it clearly shows that Revlon came to understand that consumers could be deceived with its Almay Simply American marketing campaign."
Companies