All of Dr. Straetmans new launches offer innovative solutions
At the In-cosmetics 2017 in London, Dr. Straetmans expands its product portfolio in three of their main product lines.
This year's new developments are focused on offering innovative and sometimes much needed solutions. In the field of preservation, the goal was to develop a suitable blend for a particular scope of application, wet wipes. The new Verstatil MBO represents a tailor-made solution for different types of wet wipe liquids, achieving excellent efficacy, while keeping the costs at a low level.
In addition, Dr. Straetmans presents a new subrange within their emulsifier line, the symbioprot range, with three new products. These innovative emulsifier-blends are based on hydrolyzed proteins, featuring an entirely different sensorial profile, combined with excellent skin compatibility.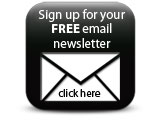 Lastly, Dr. Straetmans introduces a new multitalented active ingredient dermosoft decalact sebum. This new product rounds off the decalact range. It is a natural ingredient that tackles the multiple signs of skin imperfections and is the perfect solution for oily and blemish-prone skin.
Featured Companies