Albert Vieille exhibits at World Perfumery Congress 2014
A reliable source of natural raw materials...
Albert Vieille, founded in 1920, has come to embody the history and savoir-faire of the world of perfume plants. What is essential for us is being an authentic, reliable source of natural raw materials and sharing those values with our clients, such that they might incorporate them into their formulas with pride.
Our objective is to inspire the creative minds in the realm of beauty with exceptional ingredients.
More than 200 of these 100% pure and natural aromatic raw materials await, ready for the exquisite moment when they become part of your creation.
629, route de Grasse – BP217 – Vallauris Cedex – France
Tel : 04 93 64 16 72 – Fax : 04 93 64 80 074
info@albertvieille.com
www.albertvieille.com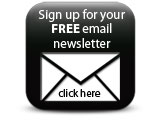 Stand number: 618
Contact details:
Christophe Delahaye, cdelahaye@albertvieille.com
Companies