Albéa presents the new Artist Bubble sponge-tube for make-up applications
Albéa's Artist Bubble tube makes its international debut at Luxe Pack Monaco, October 23-25, Booth DE7.
Albéa's Artist Bubble tube, the newest member of the company's Artist Family of make-up applicators, makes its international debut at Luxe Pack Monaco, October 23-25, Booth DE7.
Designed for women on-the-go, Artist Bubble is the small, take everywhere sponge-tube combination for make-up applications such as concealers, cream eye shadow, cream blush and gloss.
The Artist Bubble is specifically designed with the mega trend of "Nomadism" in mind. Today's women take their make-up products with them, for around-the-clock usage, while traveling, at work, and afterwards. Thus, Artist Bubble delivers precise, easy and convenient no-drip performance. Its compact size encourages incremental purchase, as it is easily carried for quick touch-ups. A gentle, comfortable "dab" gesture is all it takes for finger-free and precise application with superior results.
For optimal product differentiation, Artist Bubble is available with a full range of decoration options, including 6 colors offset printing, Pixel graphics technology and hot-stamping. The tube diameter is 16mm, with a filling capacity range of 5 to 15ml.
The Albéa Artist Bubble is the latest in the Artist family, which also includes the Roll-on metallic ball, Roll-on plastic ball, Soft Bevel and Brush, suitable for a variety of lip, eye and nail care applications.
The growth of the Artist Family is another example of the Albéa value proposition's appeal to European based customers. Innovation is a key driver in the cosmetics business and eye-catching designs help differentiate products at the point of sale. Further, new gestures and added-value applicator features enhance consumer loyalty.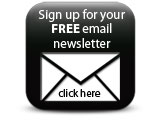 The company's expanded and complementary portfolio of products and technical capabilities – along with its enhanced R&D/Innovation capabilities – deliver an unmatched single-source solution to European customers' biggest challenges.
Featured Companies