Albéa partners with Air France to design new kit
Air France Premium Economy, Business and La Première kits: a long-standing partnership with Air France.
From concept to production.  Drawing on 25 years' experience in supporting the leading selective fragrance brands, Albéa's expertise in designing and manufacturing made-to-measure promotional articles is widely recognised.
For more than 10 years, the Airline activity's integrated design department has been conveying airlines' values and enabling them to renew their kits.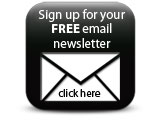 This know-how serves Air France, which has entrusted Albéa with the design and production of 3 million kits per year for over a decade. 
Featured Companies