Albéa and Pinard Beauty Pack donate pumps for hydro-alcoholic gel
The 1000 pumps will be donated to Groupe SEB
Highly invested in the fight against Covid-19, Albéa is once again committed to its ecosystem by producing and donating 1,000 pumps to Groupe SEB.
These pumps were manufactured at the Lacrost site (Burgundy), which now belongs to Silgan Dispensing since the 1 June 2020.
At the same time, its partner Pinard Beauty Pack manufactured and donated 1,000 bottles of 500ml to Groupe SEB.
This donation of 1,000 bottles and pumps enabled Groupe SEB to bottle and make hydroalcoholic gel available to its employees on all the Group's sites in France.
On the Rumilly site in Haute-Savoie, where Groupe SEB produces its own hydro-alcoholic gel, this donation of pumps and bottles helped to support the production of gel for internal use. In gratitude for this donation, Groupe SEB offered Tefal products to its partners.
The sanitary crisis has highlighted the true value of things - trust, partnership, team spirit, the imperative of sustainable development.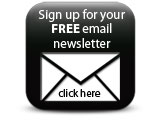 By mobilising an entire ecosystem around the teams of Groupe SEB, Albéa and Pinard Beauty Pack, this partnership initiative illustrates the importance of safety, the resilience of the industrial chain, and the commitment to the communities where they operate.
Featured Companies