Aerosol specialist Lindal celebrates 10 years in Spanish market
According to the firm, its Spanish arm accounts for a third of the company's turnover
Aerosol design and development specialist Lindal Spain has celebrated its tenth anniversary in business.
The Barcelona-based office is the Spanish arm of German company Lindal Global, which has offices across the US, Mexico, Brazil, Turkey and countries in Europe.
As well as applications for antiperspirants and deodorants, Lindal offers products that can be used in hair care, skin care, grooming and cleansing products.
Commenting on its tenure, Lindal Spain's Managing Director, Carlos Martínez, said: "Our principal aim was to establish ourselves as a dominant force in Spain's aerosol dispensing market and to enable us to become a key resource on a local and regional level.
"Making our mark was a challenge as we were, at the same time, setting up new admin, human resources and finance departments."
Lindal's Spanish market accounts for a third of the company's turnover.
Martínez added: "What is really special about the last ten years is the continuous commitment from every member of staff.
"Yes, there was a plan that we had to execute, but essentially, it is the perseverance and dedication of our people that has proved the real catalyst."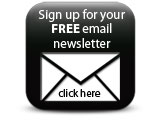 Companies