Aedes De Venustas unveils its de Lune Eau De Parfum
Inspired by the fragrance of the night-blooming cereus – a cactus flower
Aedes De Venustas Cierge de Lune Eau De Parfum is inspired by the fragrance of the night-blooming cereus – a cactus flower.
The fragrance has a crystalline accord at the top and spicy Madagascan vanilla lies at the heart. The Madagascan absolute is said to be woodier and more amber toned than its Tahitian counterpart with a tinge of leather.
Perfumer Fabrice Pellegrin used suede accord, incense, amber and musk for the base.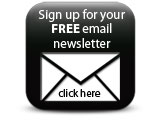 RRP £185, Aedes De Venustas, aedes.com.
Companies