Adding meaning to cosmetics science
Ethicskin embodies Provital's new broad-spectrum ethos
Aiming to be the most significant step forward towards a just world and a sustainable future, Ethicskin embodies Provital's new broad-spectrum ethos.
A multifunctional, well-aging active developed with Mujeres y Ambiente, a collaboration with sustainable farmers in Mexico that was supported by the United Nations Development Programme (UNDP) and awarded with their Equator Prize 2020.
A totally traceable cosmetic ingredient – sustainably obtained from the flowers of Heterotheca inuloides – that effectively regulates the gene expression of multiple mechanisms inducing the self-improvement of the skin.
Tested in a mixed and multi-ethnical panel, Ethicskin significantly improves many skin features related to skin health.
For instance, as a consequence of its in vitro-tested action against inflammaging and glycation, Ethicskin has a broad action on facial firmness, which Provital measured on 30 different points of the 71 multi-ethnical volunteers, in order to achieve a broad-spectrum in vivo result of 8400 data points.
These were transformed into a continuous facial map where bluer tones represented skin that is less firm, while brown-reddish tones corresponded to firmer skin, so that its effect on the different areas of all skin types could be clearly seen.
All that thanks to the technological advances that the cosmetics sector is facing.
So, creating environmentally friendly cosmetics is not just a sourcing exercise. In fact, one essential step to succeed in the 'green' future that is expected for our sector is the development of several techniques that enable a sustainable and ethical cosmetics development.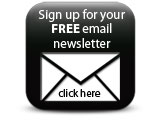 Listen to this podcast series 'Provitalks' and learn more about several scientific innovations in which to rely when making eco-ethical cosmetic products.
Featured Companies