AXE partners with SoundCloud to give musicians their big break
Unilever-owned brand AXE and music platform SoundCloud have created AXE the Label, with artists Lil Yachty and Zaytoven
Image via Instagram: @axe
Male grooming brand AXE has teamed up with music platform SoundCloud to help aspiring musicians break into the industry.
Together the company's have launched AXE the Label, which will give emerging rappers and music producers an opportunity to co-create tracks with artists Lil Yachty and Zaytoven.
Phase one of the competition kicked off on 1 October and runs until 28 October; contestants can submit lyrics for the hook of Lil Yachty's newest track Anarchy and the winner will receive a co-writing credit.
Lil Yachty / Image via Instagram: @lilyachty
The American rapper said: "The old way of coming up in the game is over.
"If you['ve] got the talent and the drive, there are ways to get noticed. True music fans are on that platform, [be]cause that's where the new wave lives."
Phase two will begin on 29 October and run until 16 November, offering fans the chance to flow over either of Zaytoven's new tracks Gold or Phoenix.
Two rappers and seven producers will be selected, and receive a production credit on the final collaboration with the Grammy award-winning producer.
Unilever's VP of Men's Grooming Dawn Hedgepeth said: "At its core, AXE is about helping people confidently embrace and express their true selves, so investing in aspiring creators who devote their energy to that same pursuit is something we've always been passionate about.
"Hip-hop artists have never settled, never confined themselves to the limits of convention, genre or process.
"They've always experimented while staying true to themselves – that's what AXE the Label is all about."
Meanwhile, SoundCloud's Head of Global Sales and Partnership, Chris Blackburn, said he is pleased to offer the unique opportunity.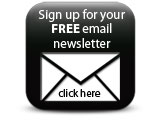 He said: "We're thrilled to partner with AXE to offer both fans and creators a unique opportunity to help create new music with two of the biggest artists in the world by leaning into the inherently social nature of SoundCloud."
Companies