ASOS asks suppliers for discount to help with operations cost
The online fast fashion and beauty retailer issued its third profit warning of 2019 in July
Online beauty and fashion retailer ASOS has asked its suppliers for a 3% discount, after it issued its third profit warning of the year.
The e-commerce player is asking for the concession on all invoices for stock received from 1 September in an effort to improve profitability, first reported Drapers.
ASOS said it need to offset the cost of operational expansion into the US and Germany.
The British company added it remains confident that it will become "one of the few companies with truly global scale" and that accepting the lower prices will fuel growth for both parties.
Last month, shares plummeted by 23% after ASOS announced its latest profit warning. It revealed that is expected full-year profits to be between £30m and £35m, 45% lower than analyst expectations.
Higher warehouse costs and organisational restructuring were attributed to the bleak predictions.
Nick Beighton, CEO of ASOS, said in the trading statement: "We are clear on the root causes of the operational challenges we have had, are making progress on resolving them, and now expect to complete these projects by the end of September.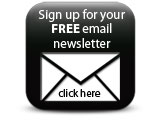 "Despite these short-term challenges, the move to a multi-site logistics infrastructure will enable us to offer customers across the world our market leading proposition, facilitate our future growth, as well as leading to longer-term efficiency benefits."
Companies