Head of R&D – West Sussex – Salary DOE (AE1760)
Is sustainability more than a buzzword to you?
Do you want the chance to work for an industry leader in beauty, cosmetics, and body care?
This is a fantastic opportunity for an expert in R&D data to lead the development and implementation of strategic projects within beauty innovation and sustainability. As a bona fide data specialist, you will lead, motivate, and coach your team on raw material research and selection, whilst meeting company KPI's and ensuring quality and traceability.
This iconic company has long been a champion of sustainably sourced ingredients. Part of your role will be to nurture this environment that welcomes innovative, customer-centric ideas, whilst ensuring they retain the highest brand standards.
Using your excellent communication you will enjoy broad collaboration from in-house creatives to logistics, operations, and external manufacturers. You will take on the brand's vision, becoming an ambassador for this B-corporation and supporting the core environmental initiatives.
You must have a degree in a science related discipline, ideally chemistry or cosmetic science along with experience of working in a senior management role within R&D and Innovation.
If this opportunity speaks to you and you're the right fit, get in contact today.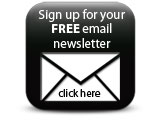 Email your CV to ae@arthuredward.com or contact:
Heidi Bannister 01183 778 393 / 07747 792 272 / heidib@arthuredward.com
Ana Filipa Calado 07792 958 152 / filic@arthuredward.com
Joseph Bannister 07393 818 620 / joeb@arthuredward.com
Featured Companies