4 patents meeting male grooming needs
This month, abstracts relate to male problems and products, from hair growth promotion to a comfortable shave
This month, abstracts relate to male problems and products, from hair growth promotion to a comfortable shave.
The first is an old but interesting patent for a foaming composition from a dry powder tablet; then there is a shaving or aftershave product for sensitive or hypersensitive skin, a product to promote hair growth and a stimulating hair oil.
1. A method for producing a shaving lather that utilises a composition that produces a lather and carbon dioxide when a liquid is added to the shaving compositions
US Patent 6,696,054
Application No 09/572,703
Granted 24 February 2004
Assignee Falanga, Paul M
Described is a shaving composition that eliminates the need to utilise a pressurised can of foam shaving cream or gel. The composition is a dry powder, preferably in the form of a pressed tablet.
The composition comprises sodium bicarbonate 31%; sodium lauryl sulfate powder 63%; citric acid 1%; glycerin 2%, total 97% by weight, leaving the possibility of adding fragrance and other additives.
An alternative composition is described as sodium bicarbonate 31%; magnesium lauryl sulfate 62%; calcium dihydrogen phosphate 2%; calcium PCA 5%, total 100% by weight.
In either case further additives may be included and carrageenan gum is mentioned as a possible gelling or thickening agent.
In use, water is added to the tablet, which causes the release of carbon dioxide and the formation of lather; this is applied to the skin by brush prior to shaving.
Since a relatively thick, foamy composition is typically desired, only minimal amounts of water are added and it is suggested that using mineral water would add extra appeal.
It is claimed that a principal advantage of the composition is that each shaving tablet occupies a small amount of space and can be readily carried in a travel bag.
It is also a simple matter for a hotel to provide such a tablet to enable a guest to shave without having to carry the conventional aerosol shaving cream.
---
2. Healing composition for topical application
US Patent 9,962,402
Application No 14/006,052
Granted 8 May 2018
Assignee Biopass
Described is a hygiene product or a pharmaceutical composition (in the form of a gel or dressing) for topical application to the skin or mucosa.
It may be used as a healing and soothing treatment for eczema, psoriatic conditions and dermatitis, and can be a shaving or aftershave product for sensitive or hypersensitive skin.
The composition is in the form of a hydrogel, preferably comprising 0.5-1.5% caprylyl glycol; 5-10% glycerol; 2-4% polyethylene glycol, having a molecular mass of the order of 400g/mol; and 0.01-2% of at least one poly(meth)acrylate polymer – the balance is water. The percentages are by weight expressed relative to the total weight of the composition.
Many claims for the healing properties of the hydrogel are made; of possible interest for cosmetic applications are those for treating seborrheic dermatitis, eczema and psoriasis, and as a shaving or aftershave product for sensitive or hypersensitive skin.
Although healing claims are disallowed for cosmetics the underlying cause is often severe skin dryness, which may be considered a cosmetic problem.
In trials the hydrogel was applied to 15 volunteers with seborrheic dermatitis of the face over four weeks and it statistically significantly reduced the inflammatory lesions by 26%, making it possible to cool and remoisturise the epidermis.
It tightened distended pores by 15% and there was a decrease in comedones of 18%. A study was carried out on ten cases with eczema and on five cases with psoriatic conditions by applying the hydrogel for a period of four weeks.
The pain and oozing decreased by 90% after four to six applications. In both types of condition, it is possible to note a 80% decrease in reddening after ten days of treatment.
---
3. Topical dihydrotestosterone (DHT) for promoting hair growth- containing formulations
US Patent 9,987,213
Application No 13/986,854
Granted 5 June 2018
Assignee Corboy Jr, Edward Dunne
Although the use of hormones in cosmetic products is banned under EU legislation, this patent is still of interest in that it describes the delivery of hair growth promoting agents to where they may be most effective.
The skin is a multifunctional organ and percutaneous absorption of most agents is through the stratum corneum, which covers the entire skin surface.
Epidermal structure and sweat glands are also potential pathways of absorption of topically applied hair growth agents. Hair follicles form a lipid- rich pathway for drug absorption and represent a special shunt pathway to allow topical medications to reach key hair follicle structures.
They also play an important role in absorbing topical medications and compounds applied to the skin.
The patent relates to the composition and method of use for the topical application of the potent androgen hormone dihydrotestosterone (DHT), used alone or in fixed combination with other hair growth medications, including other androgens, bimatoprost, other prostamides, prostaglandins, minoxidil or apocrine hair growth factors to promote and enhance the growth of terminal moustache hair, beard hair, chest hair and other male androgen-sensitive or dependent hair growth in humans or animals.
The composition can lead to more full, thick, virile, pigmented and robust hair growth of terminal hairs in the moustache, beard and chest areas in men.
The inventors claim the composition may make it possible for some men to overcome their hair follicle genetic limitations related to the levels of intracellular 5α-reductase and the number of androgen receptors located inside the mesenchymal dermal papilla cells in the follicles of the moustache, beard and chest hair areas.
The principal hair growth- promoting agent in the composition is dihydrotestosterone, however additional agents are described and bimatoprost has special mention.
Bimatoprost is a prostamide used to treat glaucoma, but it also has hair growth-promoting properties in hair follicles with special prostamide receptors in key parts of the hair follicle.
Bimatoprost affects hair follicle dermal matrix cells, as well as melanocytes located in the hair bulb and in the matrix cells located in the dermal papilla.
Studies of bimatoprost show it leads to the growth of longer, more pigmented and thicker hair in the eyelash, eyebrow and scalp areas associated with androgenic alopecia. All the examples given in this lengthy patent include this material.
---
4.Composition of hair oil for stimulation of hair growth, control of hair fall, dandruff and infections thereof
US Patent 10,080,717
Application No 15/272,701
Granted 25 September 2018
Assignee Indfrag Biosciences
Claimed is a hair oil composition for the stimulation of hair growth, and the control of hair fall, dandruff and infections thereof.
It comprises 50-60% capric caprylic triglycerides; 10-20% mineral oil; 25-35% coconut oil; 0.5-0.88% ylang ylang oil; 0.1-0.2% dipropylene glycol; 0.01-0.05% Centella asiatica extract; and 0.1-0.2% butylated hydroxy toluene.
It is claimed to impart a cooling effect and promote darkening of hair, and may be used to reduce or remove psoriasis from the scalp.
Clinical results are said to prove the efficacy of the hair oil in controlling dandruff and thereby promoting improved hair growth in the subjects.
The capric caprylic triglycerides act as a base for the hair oil. The mineral oil is responsible for moisturising the hair; the coconut oil for nourishing the hair and the scalp; and the ylang ylang oil for supporting hair growth and scalp relaxation.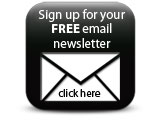 The dipropylene glycol acts as a carrier for fragrance, while the Centella asiatica extract is an anti-dandruff and anti-hair fall agent, and the butylated hydroxy toluene provides antioxidant activity.
Companies