2015 Cosmetics Business Regulatory Summit - Talks
The event gathered industry-leading firms such as The Estée Lauder Companies and Cargill Group
Cosmetics Business Regulatory Summit - The Global Platform for Global Compliance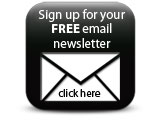 The second edition of the Cosmetics Business Regulatory Summit returned to the Radisson Blu Royal Hotel in Brussels from 19-20 May 2015, featuring a diverse group of speakers from across the cosmetics and personal care industries.
Organised by Cosmetics Business, the cosmetics and personal care brand of global information and publishing company HPCi Media Group, and sponsored by AMA Laboratories, Delphic HSE Solutions, SPC Magazine, Angel Consulting and Clear Org, this annual event addressed how regulation affects the industry on a global scale and provided a platform for debate between various parties within cosmetics.
The event gathered industry-leading companies such as The Estée Lauder Companies, Cargill Group, Burberry, Molton Brown and Oriflame, as well as authorities in cosmetics regulation and testing to present topical issues faced worldwide by beauty and personal care companies when seeking to comply with legislation.
Some of the topics discussed over the two days included the impact of global regulatory compliance on cosmetics brands, from both a multinational brand-owner point of view and the SME viewpoint; an overview of the duties of the Responsible Person under the European Cosmetics Regulation; the implementation of Good Manufacturing Practice; key areas of regulatory progress and 'how to guides' for brands looking to operate in the Indian, Turkish and Chinese markets; an in-depth look at the US market, ongoing TTIP discussions and what EU-based brands need to do to comply with the FDA's equally rigorous yet differing standards; changes in fragrance allergen labelling laws; the need for a global natural and/or organic standard; light-stability testing of finished products; new approaches to genotoxicity testing and the benefits of using ex vivo models; skin care claims; and the implementation of regulations in the e-commerce age.
Once again, Cosmetics Business would like to thank our Gold sponsors, media partner, exhibitors and attendees – it was great seeing you! In case you missed this year's event, you can see the highlights of the 2015 Cosmetics Business Regulatory Summit in our news feeds and find the conference presentations here:
Featured Companies
See also