15% of UK consumers would advise friends to go under knife
A survey has revealed insight into men's and women's attitudes towards body confidence
Attitudes towards cosmetic surgery are complex and varied, but a new survey has shed light on how much of an impact going under the knife can have on self-esteem.
The study was carried out by Dr Foued Hamza who consults at Queen Anne Street Medical Centre off London's Harley Street. Data was collected online from 508 men and 494 women with ages ranging from 18 to 55.
The results showed that 15% of participants would advise a friend or family member to have cosmetic surgery to change a part of their body to make themselves feel less self-conscious. The area that most participants said they would like to improve was the stomach, with 41% of respondents unhappy with this part of their body.
The survey also showed how lack of self-esteem surrounding body confidence was impacting the way UK consumers approach their daily lives, relationships and jobs.
A third of women surveyed said that a lack of body confidence stopped them from applying for a promotion or pay-rise as they thought they would be overlooked even if they were qualified. In addition, 26% of general respondents stated that lack of body confidence affects their social life and more than 27% said their greatest concerns were their love life and how attractive they felt.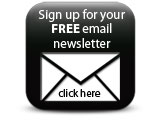 Hamza said: "People are particularly body conscious whether they are in the office, with their friends or colleagues or sharing intimate moments. Body shaming is a growing phenomenon because people are judgemental when they look at a person's physique and this is clearly leading to higher stress levels in both the workplace and in people's general everyday lives. Over the past few years, I have noticed a significant increase in people coming to see me as they have been looking at cosmetic procedures as an option to retrieve their body confidence. I would recommend fully researching the procedure before taking the plunge to ensure it is exactly what you want to do. Even though this is my profession procedures such as liposuction are life-changing decisions and will essentially change the way you look."